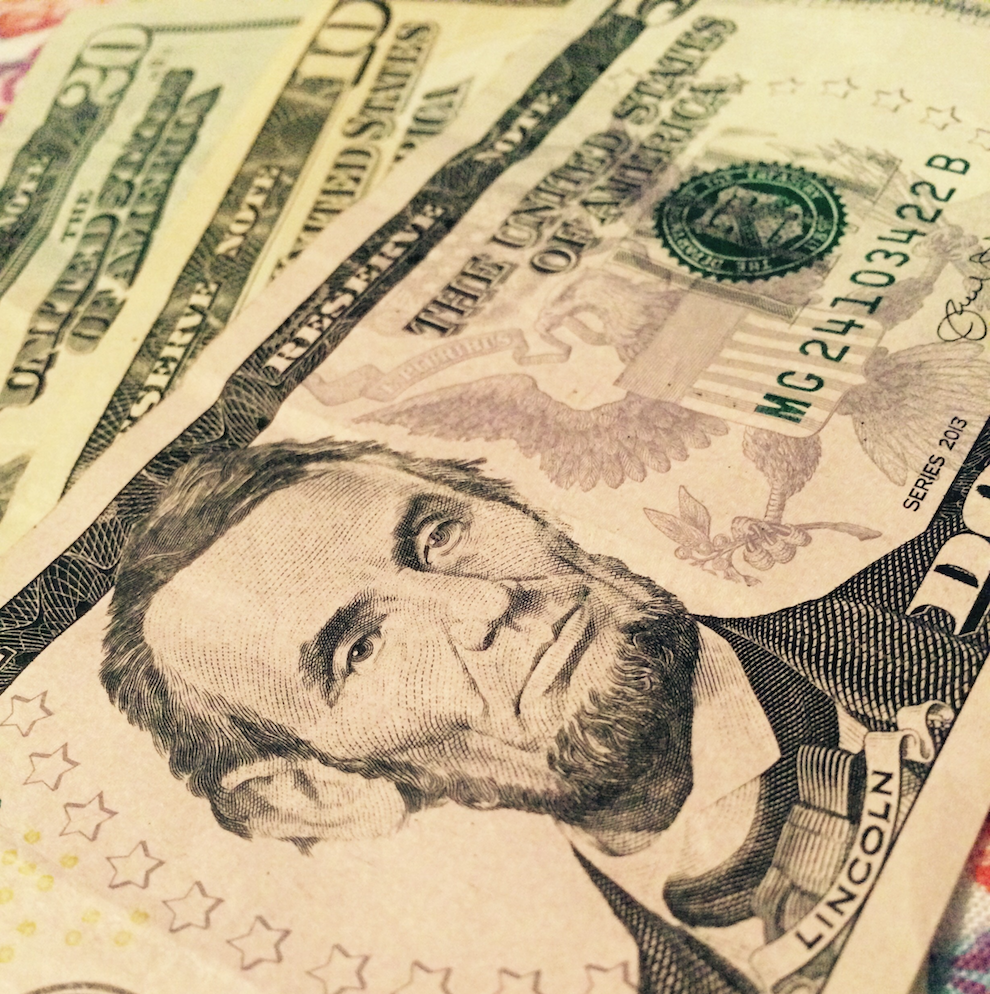 photo by Grace Strok
The IoT so practical.  Credit and Debit Cards are still popular. Since the 2008 recession and a number of hacking incidents that affected  personal data of 100 million credit and debit cards at big retailers have changed the way people feel about using their cards. This is improving the chance of the latest trend of using mobile wallets.  Either way only 24% of people use cash any more.
"A mobile wallet can turn a smartphone into an access device to connect with a payments network,"  says George Peabody, senior director at Glenbrook Partners, a payments research and consulting firm in Menlo Park, California. "The phone is the most convenient tool (for this purpose)," Peabody  continues, "It's always within reach, and it's providing the user interface to existing payment vehicles like prepaid or credit cards."
Apple Pay, Android Pay, and Samsung Pay  are quickly gaining acceptance, and it's very likely that within the next few years, they will be the dominant forms of payment across the board.  One reason for their rapid growth is that they work faster than Chip Cards.  Square accepts EMV based chip cards which are safer than cards with merely a magnetic strip and since chip cards often take a long time to work at the cash counter more retailers opt for the contactless version of payment via smart phone.
The security and the convenience supports this trend to contactless payments.  To learn more about how we have assisted financial institutions and tech companies gain customers at below typical acquisition rates contact us now, we look forward to working with you.