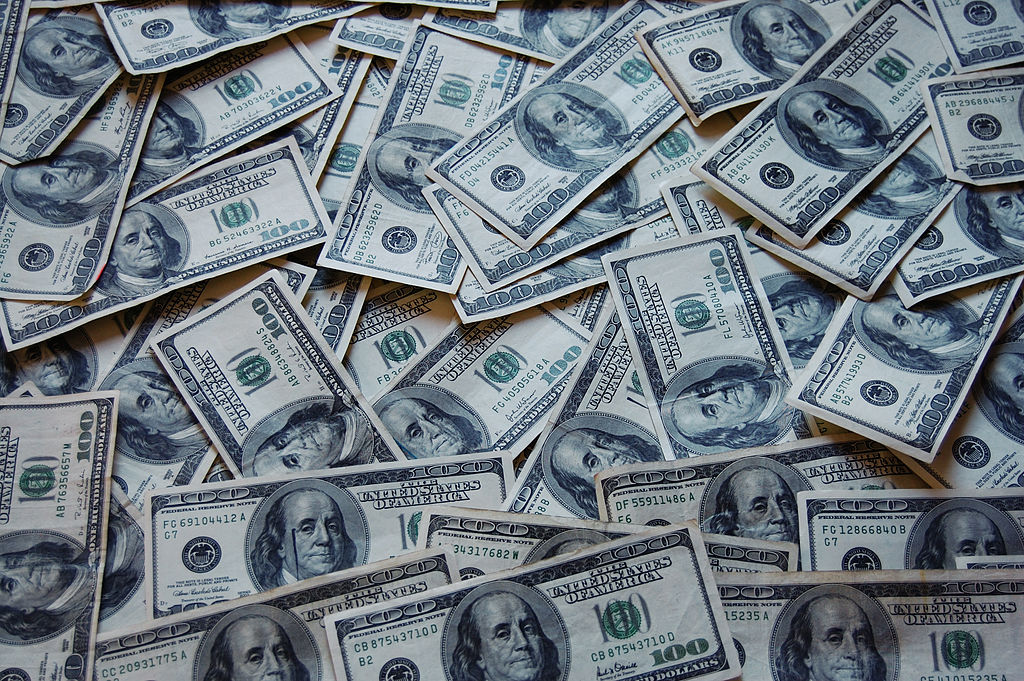 This article is Part 2 in a three-part series that shares Startup Funding insights from Austin's top VC leaders that comprise nearly $1Billion of VC funding. Part 1 included the following topics:
What is the purpose of a VC?
When entrepreneurs raise capital, what is the process of working with VCs?
How do entrepreneurs know if venture capital is an appropriate conversation?
How entrepreneurs find the best fit with VCs.
You can read Part 1 by clicking here. The Team Austin venue was hosted at Impact Hub.
Here is the continuing panel discussion from the following VC leaders:
If most VCs fund seed stage and Series A, what's the outlook in Austin for funding future stages (Series B, etc.)?
Krishna: A small history lesson here: There used to be as many as 80 firms providing venture capital (in Austin), then many of them disappeared and we went through a big dip of venture capital funding in 2009…. Unfortunately you've seen some of those effects today when you don't have as many deals getting done. Fast forward the last 4 to 5 years… we have seen a more robust early stage activity…in the Austin area. We used to see a Series A gap – which was a giant gap that did exist 4 to 5 years ago…. Who's there for the B's and C's? … We have seen some more impressive activity more recently. It's up to us to recruit more directly from the coasts to look at entrepreneurs here. Entrepreneurs here are thinking big, coming up with bigger ideas and we can go and raise that next round of financing…. So you are beginning to see the coast money show up for these things. So the first rounds of financing tend to be local money. The good news is I think we have a lot of money to go around. We definitely need more. We are slowly closing the Series B and C gap here in this market.
Rajiv I think we must understand here that in the earlier stage you're investing, the closer you need to be to the companies. Companies are very fragile in the beginning and there's a lot of help they need to grow and blossom. As they continue to evolve,… you can manage them from further away. That's why when you look at the capital here, we are focused on the seed stage, Series A and Series B. The investors from the coasts who don't need to be here are now coming in for the Series Bs and Series Cs. If you look at the data, the number of 20, 30, 40, 50 million dollar rounds in Texas has grown exponentially. And so we are really excited about the rest of the country waking up to this thing we have going on here in Texas. We're 10% of the US economy. We're 10% of the GDP population. And we are going to be 10% or more of the innovation.
Tom: Chris and I used to work for Austin Ventures. The last fund was a $900 million fund. We didn't syndicate with a lot of people in the early stage. Even with a $900 million fund, we could have funded things all through the life of a company. We syndicate for different reasons other than just for the money. We syndicate for the value that another investor brings. When I was there, we invested in 21 companies – 70% of those in Texas. And 95% of those were syndicated with firms from the coasts. I think the money comes from the coasts. It always comes from the coasts for the later rounds. Good deals continue to get funded if they need money. So I don't see a gap that's going to exist in our future.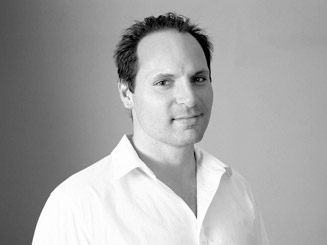 Chris: I really agree. This comes up all the time. Where's the growth capital come from? It's there. If you have a business that's doing well, it's readily available. I will tell you right now, if you look at the commoditization of the capital stack, the world doesn't need another Series C fund. There are so many funds from $250M- $500M jumping into no brainer companies. A lot of the MBAs want to play with that. They will find you. That money will hop on a plane and find you. There's an absence of growth capital for a company doing $5M – $15M in revenue; that's probably a decent thing. Find an industry that's hot right now, that capital is pouring into it. Do I have …a clear line of sight to be a big $250M company? If that answer is "no," then you go build yourself a solid cash flow business, hopefully with a clean cap table. Build your business. Talk to a bank. That is not a bad thing. Yet I think the notion that you have a good solid company and you can't find Series B or C money, …I'm back and forth on the coasts doing follow on rounds with our CEOs. Just line them up. They're everywhere. Just get to that point.
Morgan: With the later round capital, approach it like any challenge that a CEO has in building your business. There are very few Series C and later firms that are geographically focused. They tend to go everywhere. If you want to raise that because there are people in your backyard, they're not going to stop by every day. So you might need to go to them. You might need to affiliate with an investor like any of the folks up here who have those relationships and can help you get in those doors. So if you want to raise money from Accel's growth fund or Insight. Take a local firm that has worked with those people in the past, the chances are there's a strong relationship there and they can help facilitate it. And if you want it and they don't have it, build it yourself. The whole "I'm a victim card, the capital is not coming to me; no one is beating down my door…", Austin is more advantaged than 98% of the rest of the country. So it's a very solvable problem. There are people here that have done that very successfully. So it's just something you have to put some effort into.
What is so special about Austin? Why are people coming here?
Matt: Let's go back to the thought that there's a perceived capital gap. There are also a lot of people that are patting themselves on the back that venture capital is really rising in the middle of the country. You can go onto Tech Crunch and read an article every day that the middle of the country is the new "Silicon whatever." What's important to remember is that Austin is at the top of that pile. We have been for a very long time. Just keep that in mind when you see money being piped into Columbus, Ohio or St. Louis; there are A round funds launching constantly. We're way ahead of a lot of other folks. People come here because they're square pegs in wherever their round hole happens to be. You might not perfectly fit into the San Francisco venture world or you grew up in middle Ohio and you want to go to the biggest city that's close by which is either Austin or Chicago. So you're really starting to see that the value in the ecosystem is the diversity of thinking and the fact that 170 people are coming here every day. So there's a willingness to embrace new ideas and new people… here in Austin; and I'll even extend the conversation to San Antonio and some of the other Texas markets. There's a new crypto-currency fund that is launching out of San Antonio. There are a lot of interesting things going on here…. Texas is a little bit of an old school state. There are a lot of bootstrapped businesses. There's a lot of oil and gas money that become the LPs. I don't think that it's a good thing or bad thing. We just need to be comfortable with the fact that we approach it a little bit differently.
Tom: I agree with everything he's said. I was on another panel with the Kauffman Foundation. It was a comparison of all the second tier markets – like Austin; Madison, Wisconsin; Chicago and Minneapolis and what's the history of the things that got us to where we are…. Yes, Austin is an overnight success thirty years in the making. And that's really what Austin is. If you look at the history, we got to where we are and everybody asks "How do we become the next Austin?" It will take you 20 to 30 years in the making because if you look at what's happened… it's the University (of Texas), state government/regulations, a very friendly business State. A lot of things that happened 20 or 30 years ago are still feeding this ecosystem. Somebody mentioned Tivoli earlier. We have a lot of people in our portfolio that amazingly worked at Tivoli. Trilogy is huge. Austin would not have existed if Tivoli and Trilogy didn't exist. Our ecosystem wouldn't have existed. We put a lot of capital to work here. Bill Wood, one of the founders of AV (Austin Ventures) started Silverton. There's a lot of history that has gotten us here. Now it's up to everyone of us in this room to continue and make it better for the next 30 years.
Chris: To pick up on that, what's really changing things for the better for everybody is that we are manufacturing a lot of smaller exits. It's not necessarily a good thing for VCs, yet it is an awesome thing for the ecosystem. Because you are getting your first "W." You've built a product, you've hired some teams, you've navigated from that position. That's a really important part – it's just birthing success and that's what Silicon Valley did. That's why they're a juggernaut. So it comes in all shapes and sizes because once you've done a $25 million company and done the fist pump, you don't want to have another $25M company. We have an exit in our second fund that we launched in November. Now that's not the game plan. Our job is not to put a little money out and get 4X back. That's not how we scale it. Yet there are some high fives, people are made millionaires…. Yet these little things turn into these big things.
Morgan: There are a couple of knocks on Austin that you can argue about whether they are legit or not, but one of them is – "Hey it's a lifestyle city. They don't really want to build big things; they just want to sell things for $75M and hang out." If you sell something for $75M, you're a big cheese here. Whereas in the Bay Area, "you can cut my shrubs if you sold something for $100M." I'm from Silicon Valley and selfishly, I want that for Austin. Everyone in Silicon Valley is looking for the next hot thing and they jump ship. Everything in Silicon Valley seems to be pretty efficient, allocating capital to things that are taking off; and you can say that it is good that it's built for really big stuff. Austin has created some fairly big companies. Who wants to turn down the $200M offer because they believe they can build a $2B company? …I'm building a great thing; I'm working with great people. I'm perfectly happy with getting investors excited about it…. Those people are here. The more of those people we get, the more of an in-built culture we'll get…. We have that a little bit so let's take that up a notch…. The other thing is I've been here 11 years. There needs to be more stuff going on in Dallas and Houston. To build a $100 billion company, there has to be 3000 qualified employees. They're dispersed in west Texas and Dallas so that ecosystem doesn't exist here yet. Silicon Valley didn't start with Sacramento, Fresno and San Diego, right? It was Silicon Valley. So we need to build something here in Austin.
Where do entrepreneurs get started?
Krishna: There is plenty of a critical mass of talent that come from many of the places you talked about …. Let's not forget companies like Bazaarvoice and Yodle where there is a large collection of talent…. enough talent from the local base of investing. #2 is we have lots of talent … coming from all over the country. In the last few years, it used to be incredibly hard doing a search and getting someone to move from California to Austin and convince them "gosh, let's move to Austin…" It's now the exact opposite. Search firms now look for Austin-based companies because everyone wants to move here…. Lots of executives pick up their bags and move their families, tired of living in California. So many execs got their learning from Yahoos, AOLs and Googles…. #3 is a lot of people, local techies from traditional industries meet entrepreneurs or join an exec from one of those bigger companies and build the right kind of talent around it.
Rajiv: There's also a structural shift that has gone on in Austin in the last 5 years. A lot of Silicon Valley companies are building their second headquarters or moving a significant amount of jobs to Austin. You've got Apple, Facebook, Oracle moving a lot of jobs to Austin – you name it, Google, everyone is investing quite a bit in jobs in the Austin community. And that's going to be really important as well. Part of what you entrepreneurs take on when you start a business is – what happens if it fails? Can I get a job after that? Now with all these corporate jobs around and companies moving significant talent here, there's less of a risk "Will I be able to find a job in Austin?"
Matt: One of the other industries that people don't really talk a lot about in Austin is Consumer Packaged Goods. That's important from an investment perspective. We can focus on tech and the VC world. We've got CAVU Venture Partners here and SKU is an incredible incubator. One of the trends you're seeing is that you have more of these bigger, older companies…. Austin is benefitting from that. We've got a lot of talent from BeeSweet Lemonade and Deep Eddy Vodka with really interesting opportunities. One of the things you're seeing is what makes Austin so special is that all of those people are giving back and they're becoming mentors. We need to think more bluntly about that because there's a lot of transferability between some of these other industries…. It's important to keep in mind that there's more than just tech….
Tom: The only thing I can add to that is … the university ecosystem. When I lived in Silicon Valley years ago, there were a lot of folks from UT there. When they graduated from UT, there weren't a lot of jobs here. Now with everything you guys described, there' a lot of opportunity for people to stay here. Or for guys who went to UT and who live out there to come back to Austin.
Back to Part 1  click here  or check out Part 3  the final part of this three-part series about Startup Funding 101, here – Insights from Austin's Top VC Leaders.
Thank you for following us.














Thank you!